Hans the Happy Hound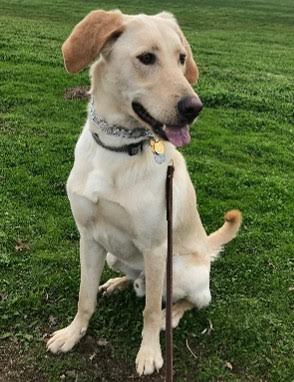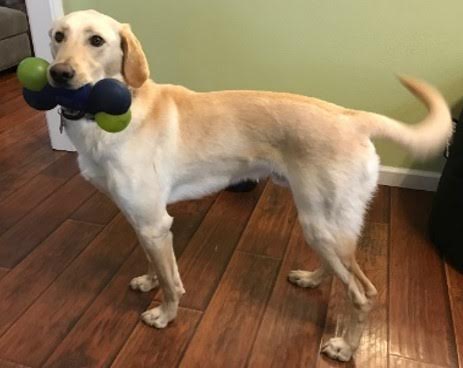 Once we receive your application, we will promptly respond in 1-3 days to discuss the match and a potential meet and greet.
Hans was raised on the HFP Rescue Ranch from 3 days old until 8 weeks. We rescued his mama and siblings from the Stanislaus County Shelter in Modesto where they were born. Hans was adopted a bit over a year ago, but because of a change in jobs, the family is hoping to find him a home that can dedicate more time to him than they can now provide.
Here are his notes:
How long have you owned this dog?: 1 1/12 Years
Why is the dog being given up?: Job Change (One Week in SF and One Week in Sacramento)
Check the words that best describe your dog.: FRIENDLY, ACTIVE, PLAYFUL, SMART, AFFECTIONATE, ROUGH
Is the dog currently on vaccinations?: Yes: Canine Influenza (9/10/18), Annual Instinal Parasite Exam (12/20/18), Blood Parasite Exam (12/20/18), Physical Exam (12/20/18). Negative Fecal, utd on monthly preventatives.
Is your dog housebroken?: Yes
Does the dog get along with:: Dog-Friendly
Please elaborate on your dogs interactions with other dogs in detail. Has your dog lived with other dogs? Have dog friends? Good with big dogs, small dogs, exuberant dogs, shy dogs? Has your dog gone to dog parks? Is your dog leash-reactive? Please be as detailed as possible and as honest as possible so we can help your dog.: 20 Days Training, Interaction with Dogs at Dog Park, Trainer Described Bodie as a High Energy Puppy
Where does the dog sleep?: Crate (Inside-Primarily), Bed (Occassionally), (Crate Outside-Occasionally)
Is the dog allowed on your furniture?: No
Is the dog crate trained?: Yes
Where do you keep your dog: Outside/Inside Mix
: Inside-Currently, Inside/Outside Mix-Previously
How does the dog react to being left alone?: Good
Please list any particular fears your dog has.: No fears, but barks at other animals when in the backyard (neighbors) and they are near the fence line.
Desrcibe any training the dog has, tricks it knows, and any experience with a trainer.: 20 Days Training at Folsom Dog Resort
Does the dog have any known health problems?: No
Does the dog like riding in the car?: Yes
What is the dog's favorite : Rawhides, Kong Toys (Only), Balls
: Dog Park, Runs, Walks, Lake, Paddle Boarding (Working On It)
What does the dog like?: People, Activity
What does the dog dislike?: Possums and other strange animals
Does the dog jump kiddie gates or fences?: No
If yes, how high is the dog able to jump?: Not above 3 1/2 Feet
Please describe a typical day for your dog during the workweek (what time wake up, when eat, how many walks a day, where to -- dog parks, trails, neighborhoods, runs, etc), how long left home alone, what time to bed?: Varies, walk in the morning, walk in the afternoon, dog parks, lake, running, trails, camping, eats in the morning (breakfast time) and in the evening (dinner time). He is ok at home in a crate or side yard (gated) for up to 12 hours (max). Usually only left along for up to 8 hours.
Please provide a summary of the "ideal" home for your dog:: Big yard, lots of attention, active family, kids 12+, work from home or more flexible work schedule, unsure about other pets (cats, birds, etc).
$250 adoption donation: neutered, vetted, vaccinated and utd on monthly preventatives.