Benny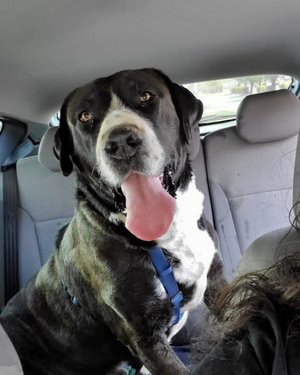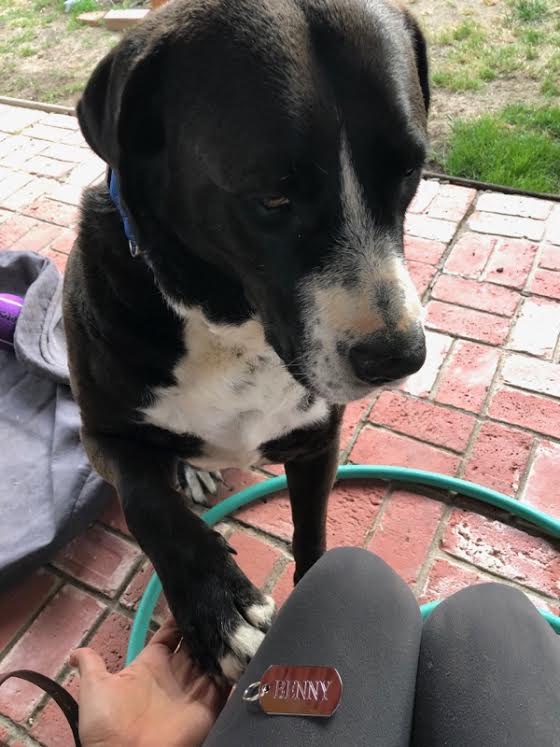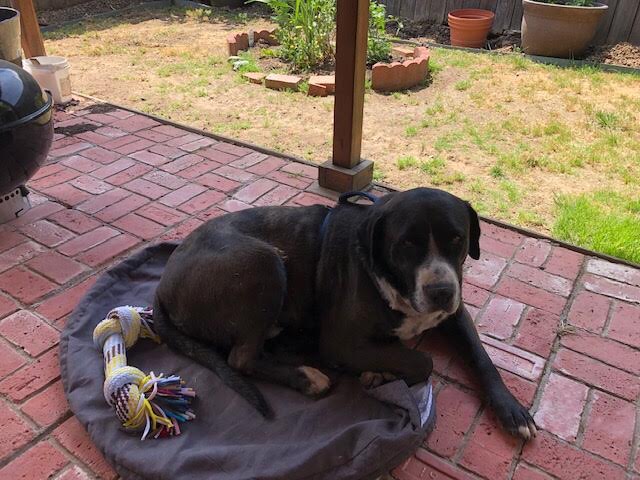 Benny is 130 lbs of pure love! This sweet gentle giant was an owner surrendered to the Chowchilla shelter in Central California due to a move/new landlord restrictions.
He had been waiting at the shelter for 1.5 YEARS before we rescued him! This poor guy was starting to lose hope that anyone will ever come for him but thanks to a caring foster volunteer, we were able to accept him into our program this spring. Here is what his foster mama has to say:
"Benny's been with me 3 months and made massive improvements with a structure routine, some dog training and love.
I work a 8-5 schedule with a lot flexibility and never worry about Benny inside or outside the house. He's house trained and does not chew on items left out. He get his longer walks in the early morning and evening and I come home for lunch most days or work a modified schedule. I use dog walking service from time to time as well.
He's truly a gentle giant is happy and eager to meet anyone who come to the house or people we pass on the side walk.
He's not yet social with other dogs and currently would not recommend taking him to a dog park or fast dog intros. That said he's not a lunger or barker, and does NOT go into defensive mode when we pass other dogs. In fact, his tail is always wagging and he's interested… but because it's a foster extra precautions are taken so we always cross the street or sit and wait as other dogs pass us by.
He's low to medium actively and definitely loves to lounge. Given his sedentary life style at the shelter he's slowly getting back into shape. On a average we walk 2 miles per day. He does overheat quickly so Sacramento Summers have been difficult (for us all)!.
He's very excited about being outside and loves to smell everything. It's been constant work with recall when we are the park but he's smart and fast learner.
He's a great side kick and companion!
Everyone that meets him loves him.
Benny thinks cats are too fun to chase so no feline friends for him. Benny still gets nervous riding in the car is getting better, but would rather be a homebody than a road-trip adventurer.
Benny deserves a family who will let him decompress from his long stay at the shelter, and finally have a chance to be a loved pet.
130 lbs, vaccinated, microchipped, and neutered. $150 adoption donation.