Darling Dolly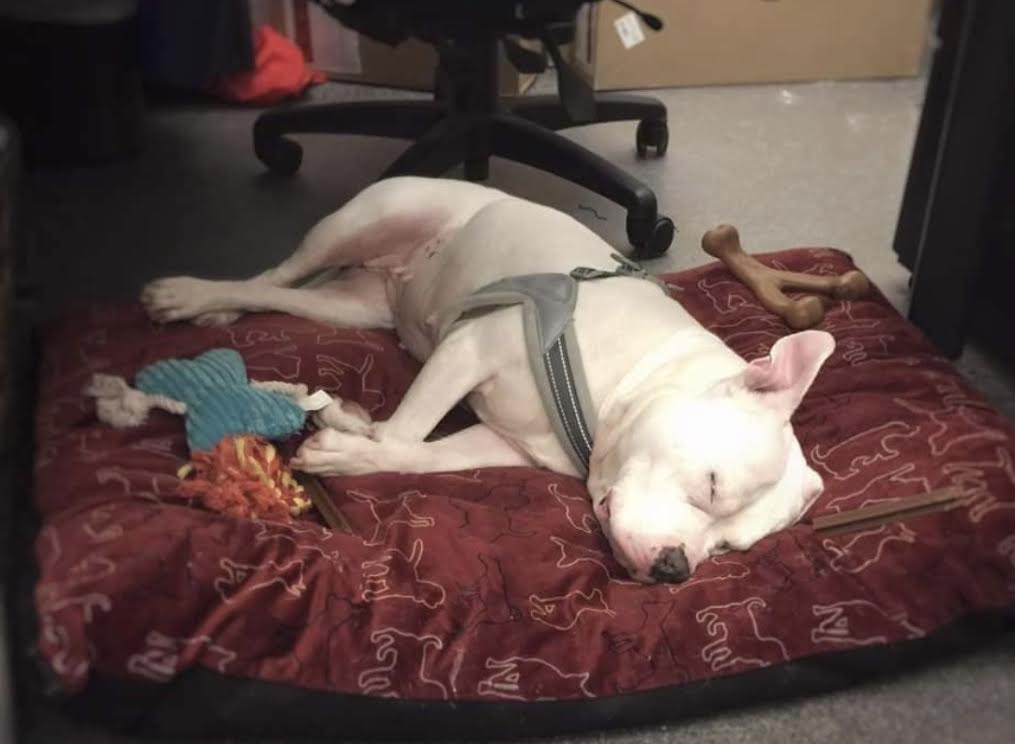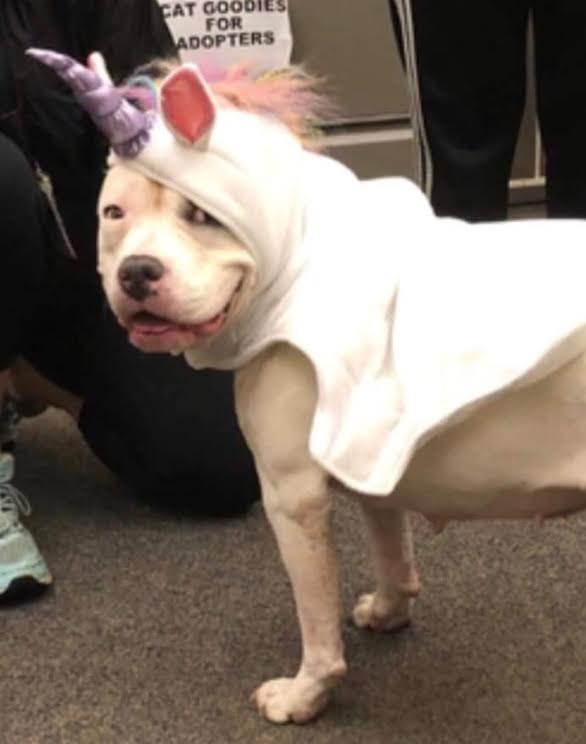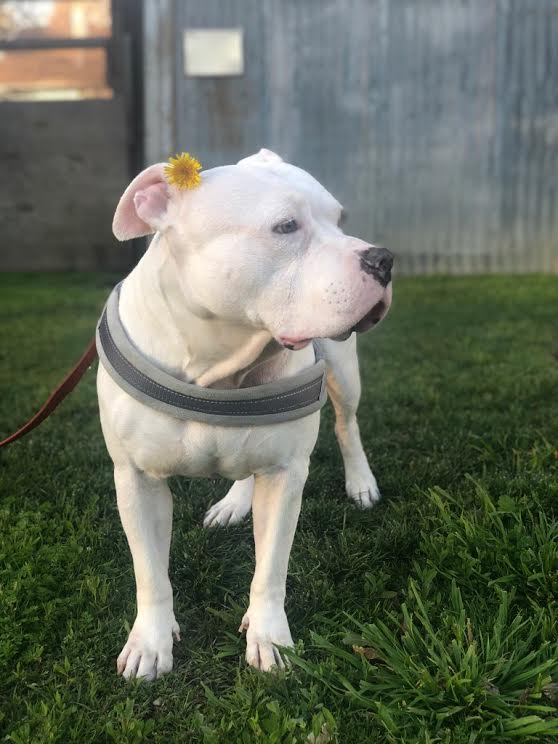 Sweet Dolly (formerly Domi) arrived to the Contra Costa Shelter as a victim of a stabbing. We do not know the details behind why she was stabbed, but during her 12 days of intensive care to save her life, she was nothing but sweet tail wags to the vet staff.
Despite being hurt by humans Dolly is extremely loving and gentle. She loves cuddles, walkies, and relaxing on the couch. Couch potato is definitely her preferred hobby a choice. The ideal home will be low activity but can provide companionship and treat her like a true family member. She would prefer to be an only animal in the home (she can walk past other dogs non reactive) and is responsive to commands.
Adoption donation: $100. Housetrained, spayed, vetted, vaccinated, up to date on monthly preventatives and ready to be yours!