Duncan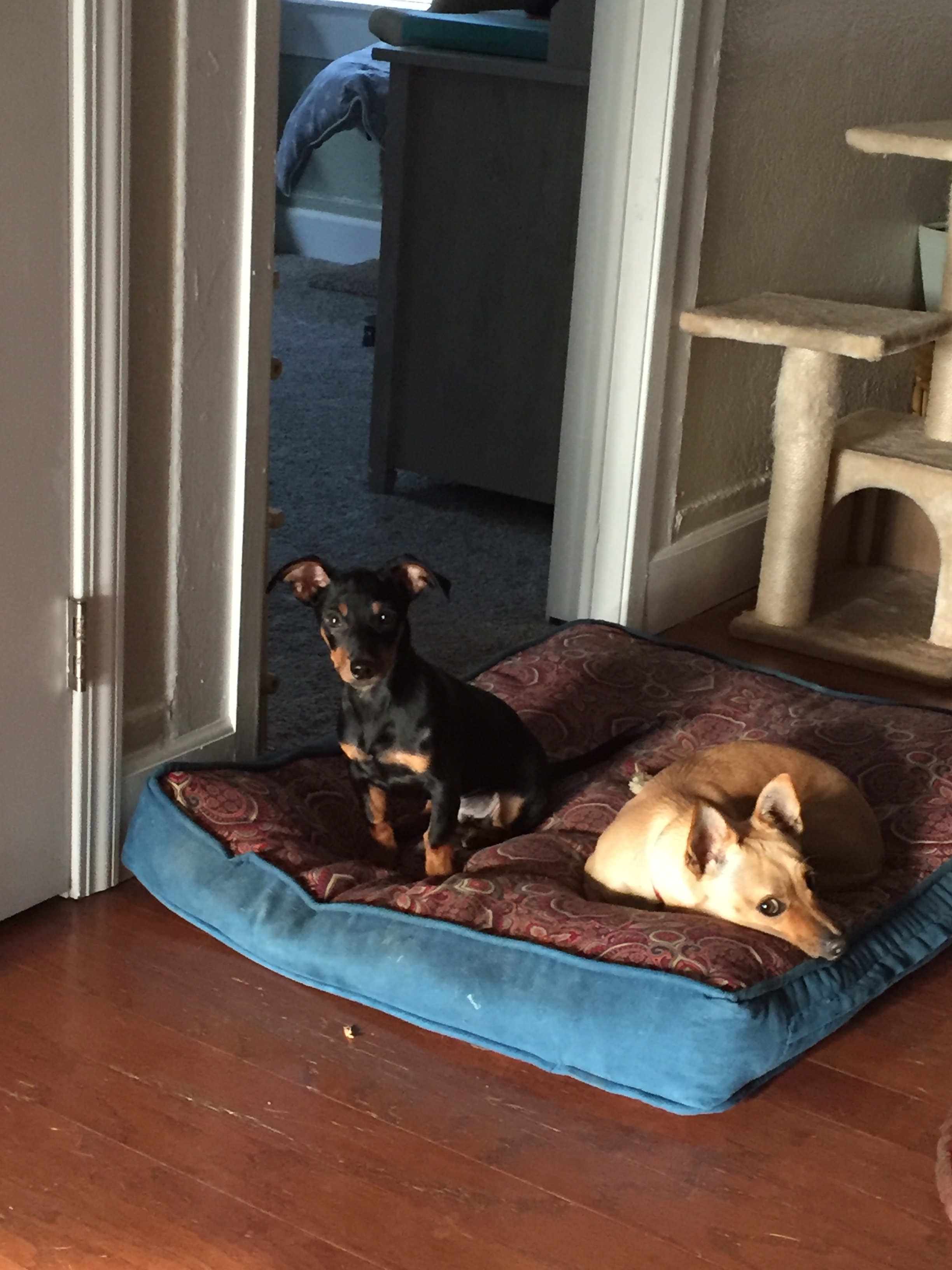 Duncan is a 5 month old Dachshund mix who came to us with his brother Doby and father Mr Miyagi. He was extremely under socialized and fearful when he first arrived, but within a day he was happily playing with the big and small dogs -- chasing and wrestling with his new friends.
Duncan will need experienced adopters and a friendly dog role model in order to continue to blossom and be the best grown dog he can be! He is playful, and affectionate. Duncan loves to be in your lap/give kisses once he trust — but just needs a little bit of time to get to know strangers.
Great with cats, a home with other dogs is required. Housetrained, neutered, vaccinated, microchipped.