Gabey Baby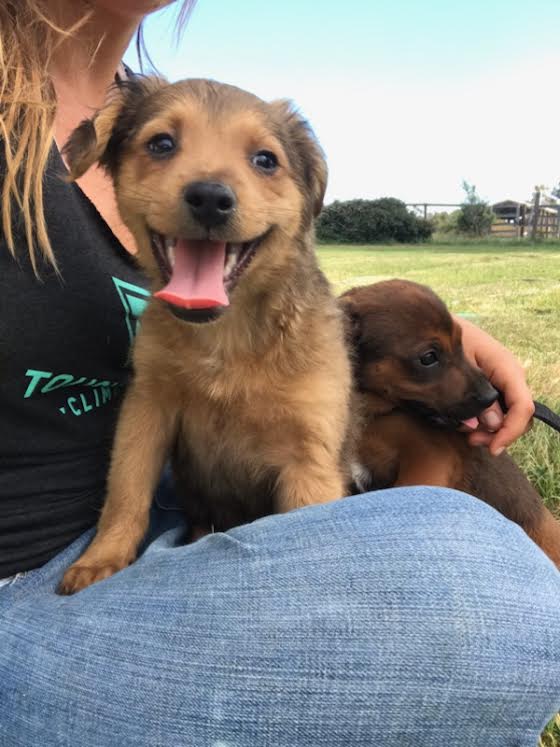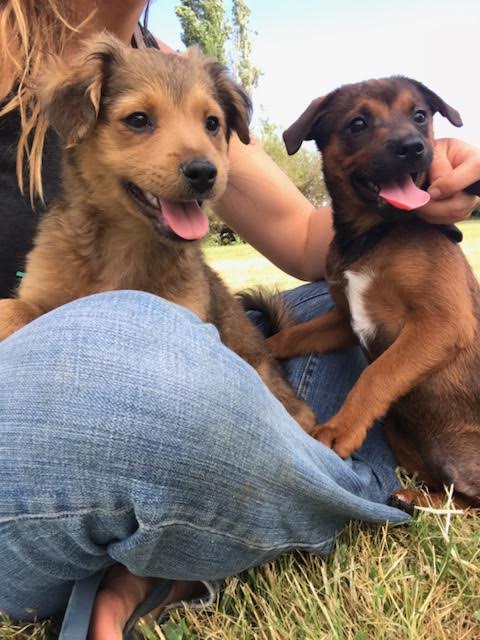 Gabe: Happy-go-lucky, loves to be held, but also independent. Easy-going guy and agreeable with his siblings.
Gabe came to us with his mama and 5 siblings. They were owner surrendered from a neglectful situation, living out of a junkyard type environment. If we had not rescued them when we did, the owners had threatened to "let them free," into the streets where they would surely have been hit by cars, and other unimaginable outcomes. We are so happy we are able to be part of these amazing puppies' stories.
Within the first day of arrival, we go the puppies to the vet, and quickly found out that they were Parvo positive. Although saddened (and also extremely angry that neglect led them to this point — a $12 vaccination and proper containment could have helped prevent the unneccassary suffering), we immediately got to work to make them better. Three days of 24 hour care, sleepless nights, medicine administration, fluid injections, and syringe feeding, the puppies started becoming more energetic and eating on their own. Within a few more days they were back to full health and (maybe too much) energy. They are 100% healthy with no lingering effects or side effects to parvo — only that they will have a stronger immunity towards the virus if ever exposed again.
They are social, active, friendly, playful, each with their own personalities. They will most likely be 30-40 lbs full grown, best guess. We don't know who the Dad was so breed guesses are just guesses but may include Basenji or a hound type.
The ideal home will have: An active lifestyle with plans to incorporate their new dog as much as possible; a flexible work schedule/ time to commit and devote to puppy training, socialization, exercise and companionship a must. A home owner with fenced yard/land is preferred but not required. Experience raising dogs a plus! A friendly dog-role model in the home is also a plus, but not necessary.
$375 adoption donation: includes vetting, vaccinations, microchip, and monthly preventatives. Adopters will be responsible for finishing age-appropriate shot series, and providing proof of spay/neuter between 5-6 months of age. Adoption is contingent on completion of spay/neuter agreement.