Keira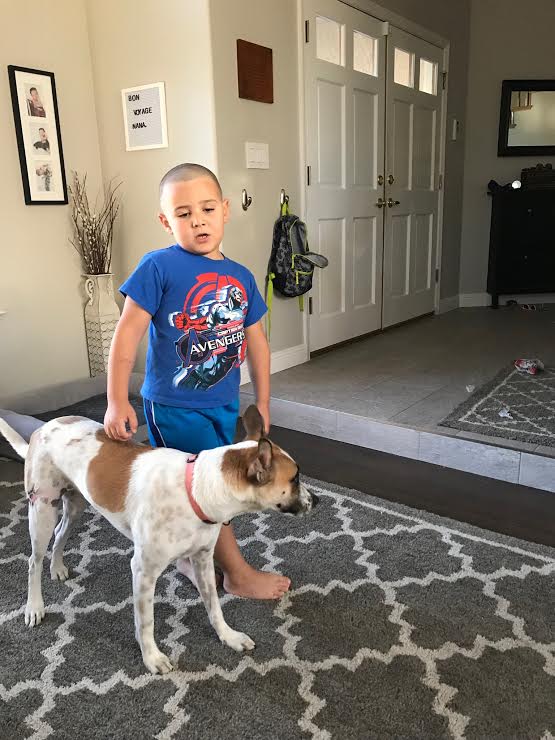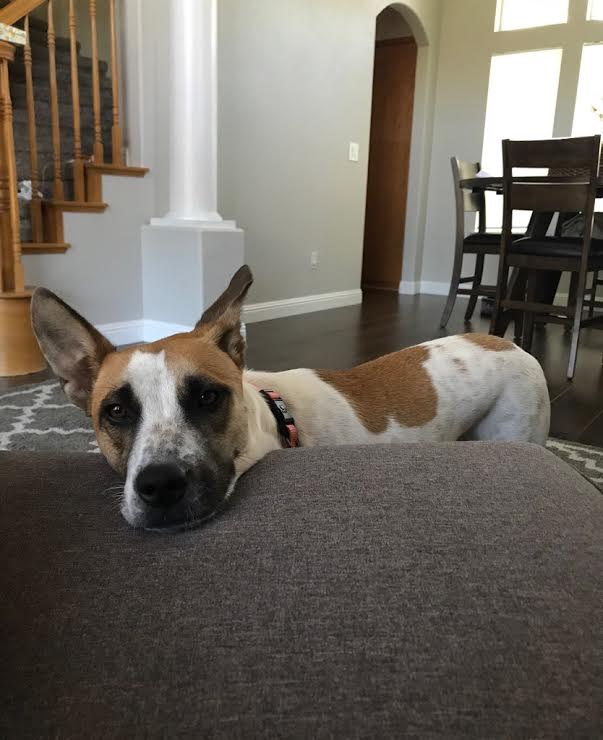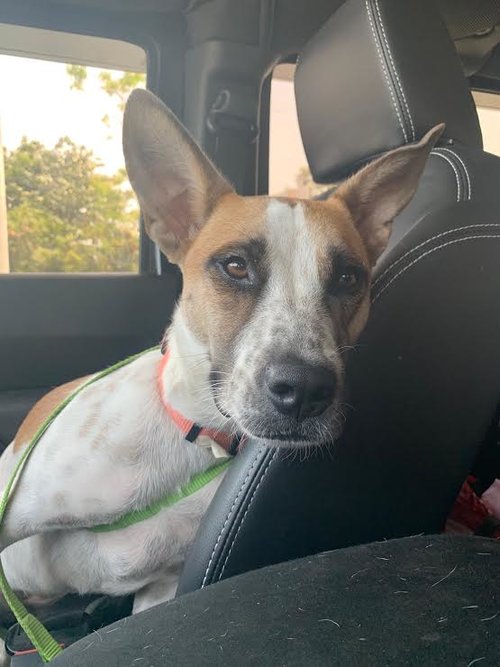 Keira is a sweet soul who came to us all the way from Puerto Rico and our sister rescue, Souls of Satos.
She is fully potty trained, knows commands, walks on a leash and sleeps kenneled or in a dog bed on the floor no problem. She's WONDERFUL with kids and great in the car!
Left in the back yard unattended she doesn't bark or dig or be destructive. She's also fine being left alone in the house - other than pulling the stuffing out of a dog toy she has wonderful house manners. She doesn't jump on us either.
Before coming to Hearts for Paws program, she was bitten pretty bad by another dog and her original "family" said it was too "stressful" to deal with her injuries and change bandages so they asked the vet to euthanize her, instead the vet took over her care and partnered with a rescue to get her adopted.
Keira used to live with three dogs in her former home and is living with another dog in her Sacramento foster home. Because of her bite, she needs to learn to trust new dogs again - but she's not aggressive towards other dogs. She does try to protect kids from our other dog by putting herself physically between us and the dog and being vocal - all while wagging her tail mind you! It lasts about 3 minutes and then she's fine.
She should be in a home with another dog who is submissive or a non dog home with owners that will regularly socialize her. Keira will thrive with owners who have had a dog before who can provide strong, calm leadership.
She would be a great dog for a family who wants to get up and go in the car or to the lake or on a hike but is also fine all day lounging around. Moderate energy she would love to go on runs but can also nap and snooze like a champ.
Keira currently lives with 4 and 6 year old children in foster care, she sleeps on the floor in their room and lets them launch hot wheels over her no problem, lol.
She bonds very quickly and will settle in amazingly with a new family. 50 lbs -- Sato (PR dog)/Cattle Dog or Kelpie Mix.
$250 adoption donation to be split with Souls of Satos rescue--- helps cover costs of vetting, flight, spay, microchip, vaccinations, monthly preventatives, and will go back to help street dogs in Puerto Rico.