Kizzy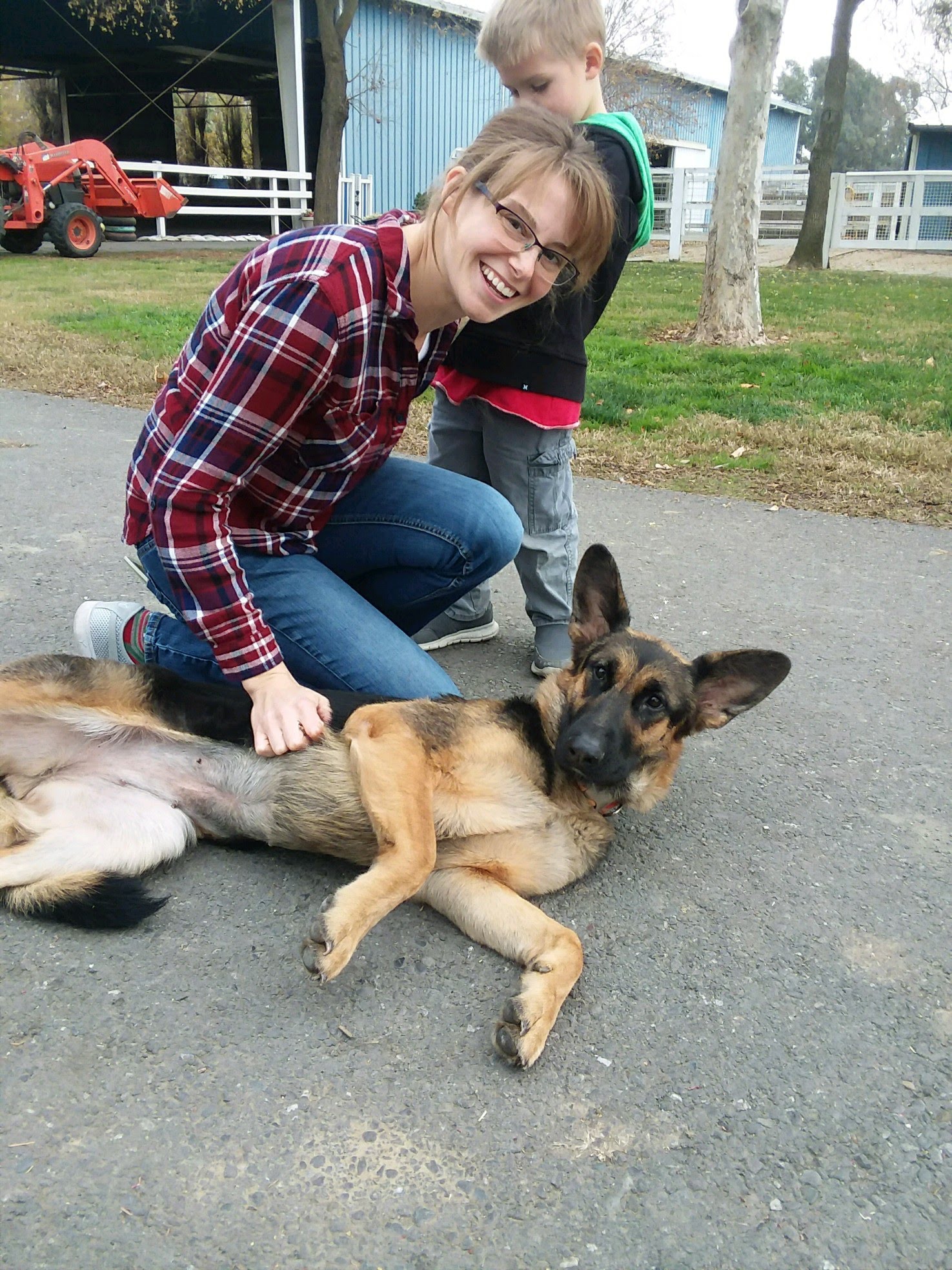 Kizmet is one of the most loyal, loving dogs you will ever meet! A true family dog through and through!
Kizmet is great with other animals and people. She loves other dogs and would do even do best with another dog or two in the home.

She is gentle with small children and very attentive to them, but a home with older teens may be best to alleviate the anxieties she gets from them crying, screaming as she thinks something is wrong with them.

She walks well on/off leash (except if her pack is separated).

Kizmet is currently on prozac to help her anxieties. Even though she is not destructive in the home or have true separation anxiety, her general anxieties cause her to pace when her family is gone.

A ranch/country setting would be wonderful for Kizmet, though she has also done great in a suburban setting

She is submissive to humans; a gentle yet confident approach to her handling and care is a must.

55 lbs, spayed, vaccinated, microchipped.
Please complete an adoption application to schedule a meet and greet in Davis.