Oscar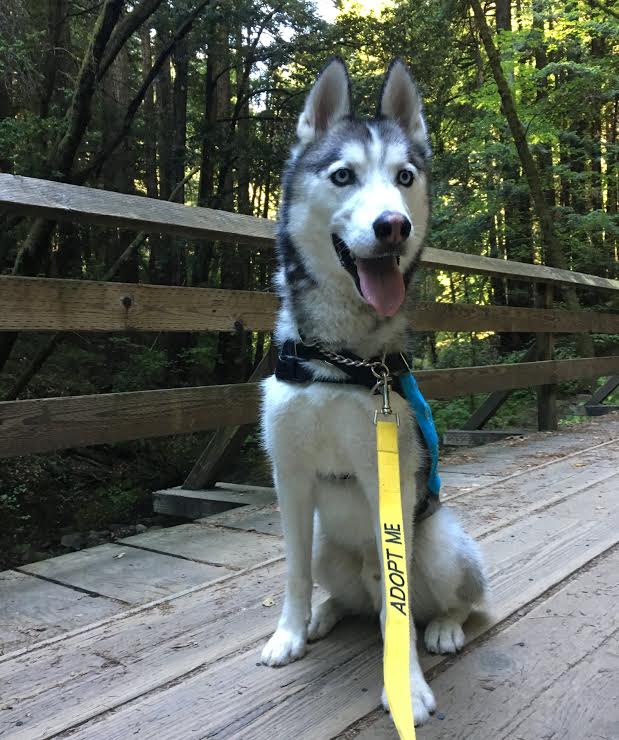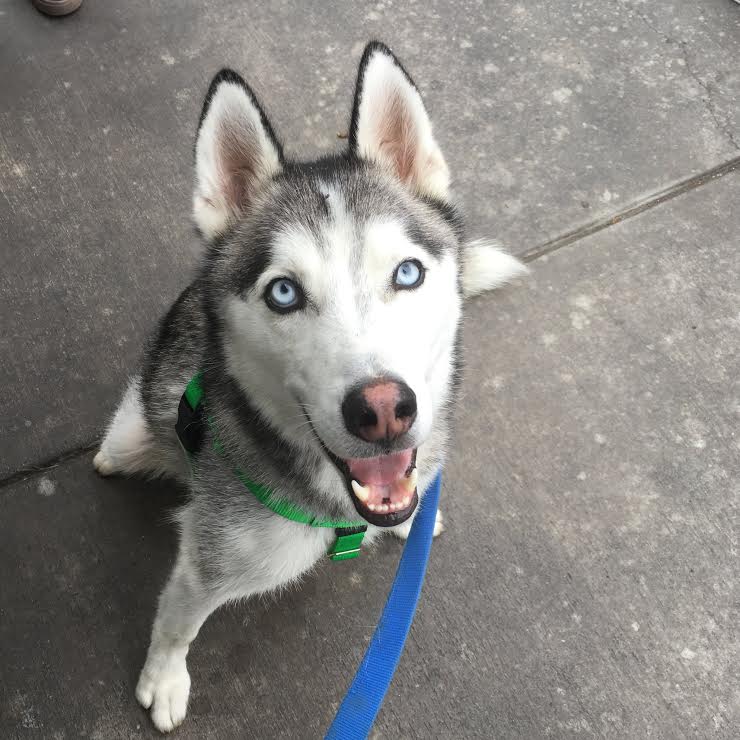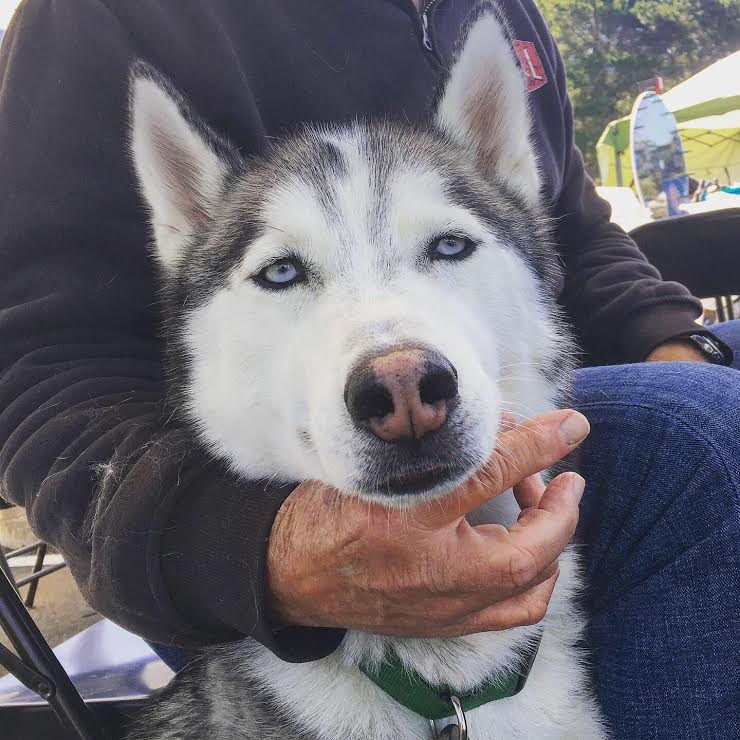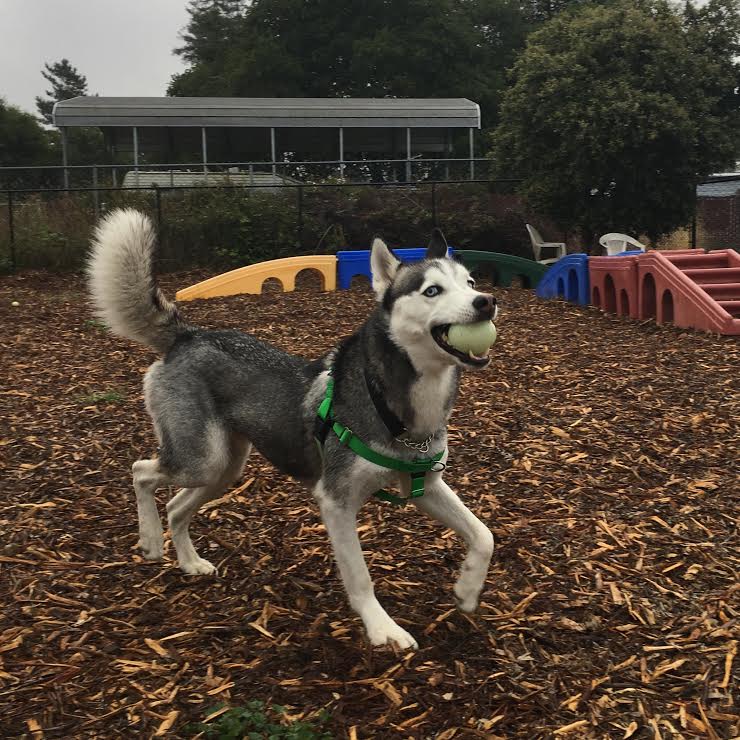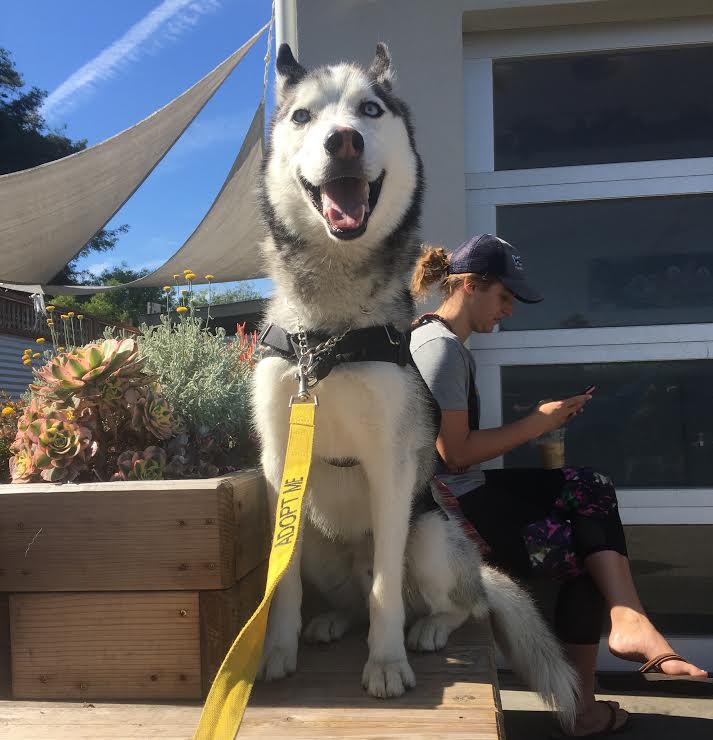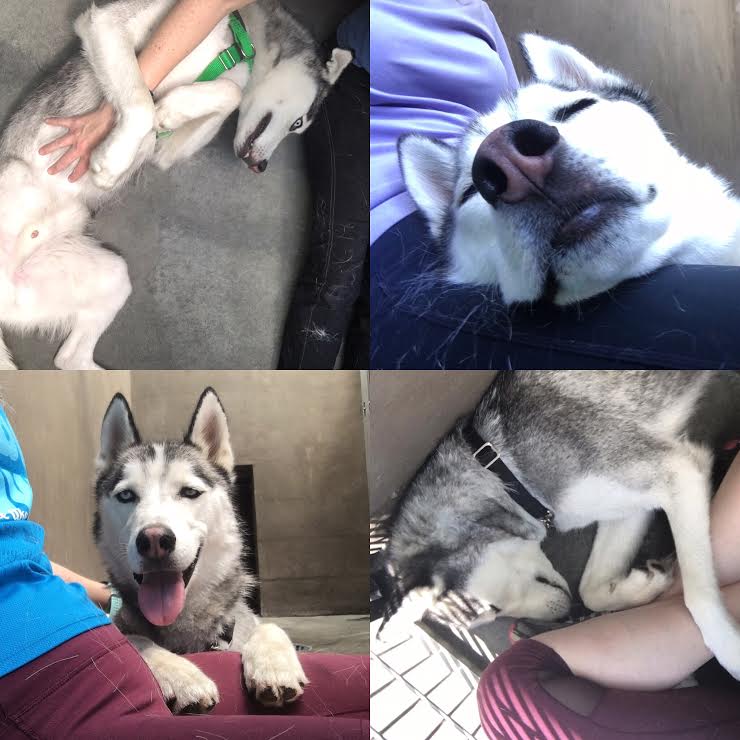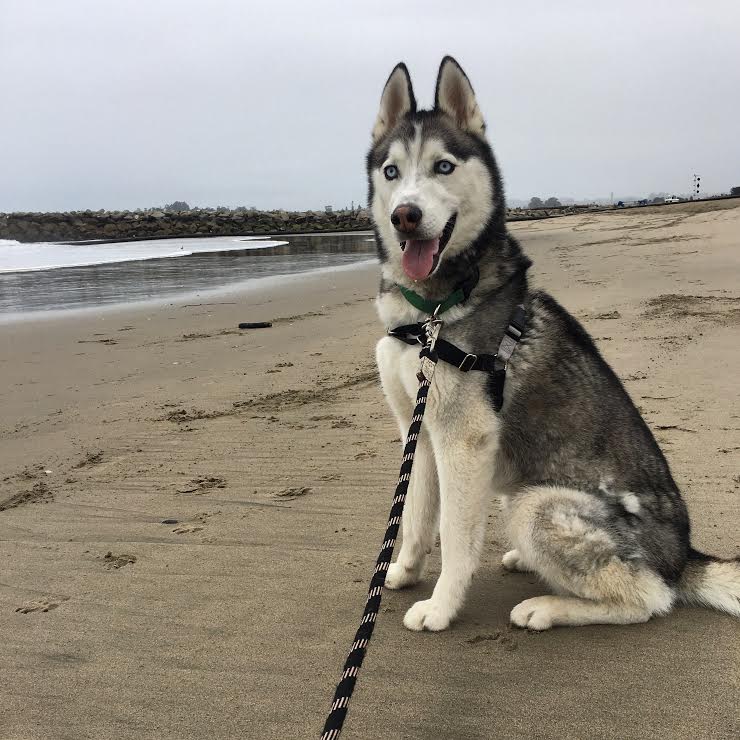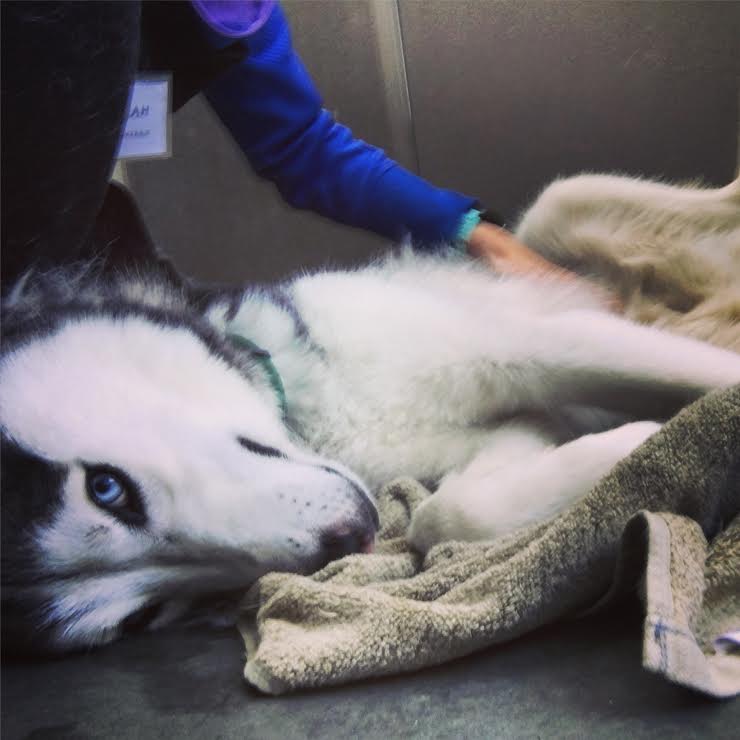 Meet Oscar the Husky! Oscar was rescued after spending four months at the Santa Cruz County Animal Shelter, where he developed a devoted following among the volunteers, and even made the local paper as the first canine finisher in a 5-mile fundraising run! He is very affectionate (especially for a husky!) and likes snuggles with people once he gets to know them.
In Oscar's world, being a leggy 45 pounds does not disqualify him from "lap dog" status. He has an endless appetite for belly rubs, is a great running buddy, and sometimes entertains himself by throwing toys and then chasing them. He's a smart boy, too: He knows "sit" and "lie down" and if he gets thirsty on a walk, he will sip water from the spout of a drinking fountain. (All you have to do is turn it on for him!)
Oscar is house trained, but at 2.5 years old, he is still catching up on things like polite greetings and loose leash walking, and he can be mouthy when frustrated.
While Oscar likes to play with other dogs, when he really loves a person, he isn't super into sharing them with his canine friends, so he would do best as an only dog. Human kids are a little too erratic and unpredictable for his taste.
Like most huskies, he has a high prey drive and will chase cats and other small animals. He will thrive will a confident and experienced handler who uses firm but gentle techniques to give guidance that is fair and clear.
Looking for active home, breed-experience a plus, commitment to continued training and life-long companionship a must.
$250 adoption donation includes: neuter, vaccinations, microchip and utd on monthly preventatives.