Penelope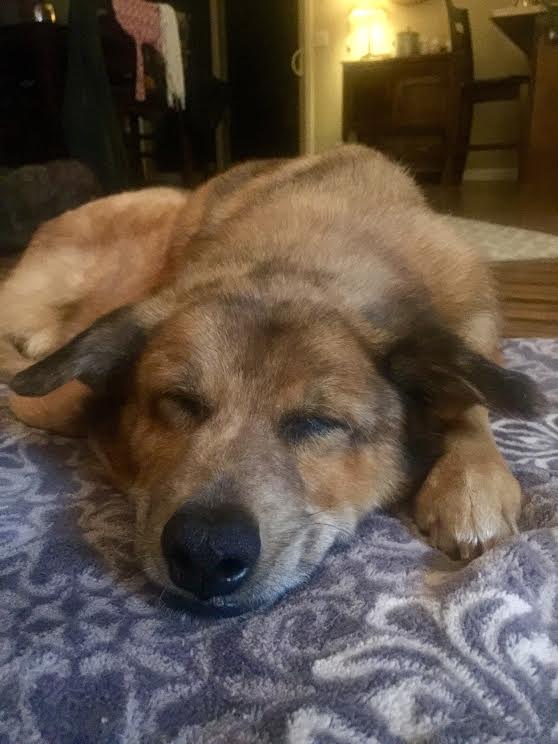 Penelope is the sweetest, gentlest girl with a heart of gold. One of 9 rescued from a hoarding situation, she came with some physical signs of neglect (severe flea allergy dermatitis and a yeast infection) -- she was SO itchy, but despite this pain, her tail never stopped wagging.
She doesn't ask for much, but is so grateful/happy for any love and affection you show. She is great with other dogs, good with cats, kids and friendly to all. She still has TONS of pep in her step and would love a walk everyday, then to cuddle up on her dog bed while you're working.
Penelope has just been diagnosed with an aggressive cancer, and our vets gave her a few months to live. She will live out the remainder of her life in a peaceful, loving home with her foster mama Chris and Milt, who we are so grateful to have care for her.