Puppy Chocolate Chip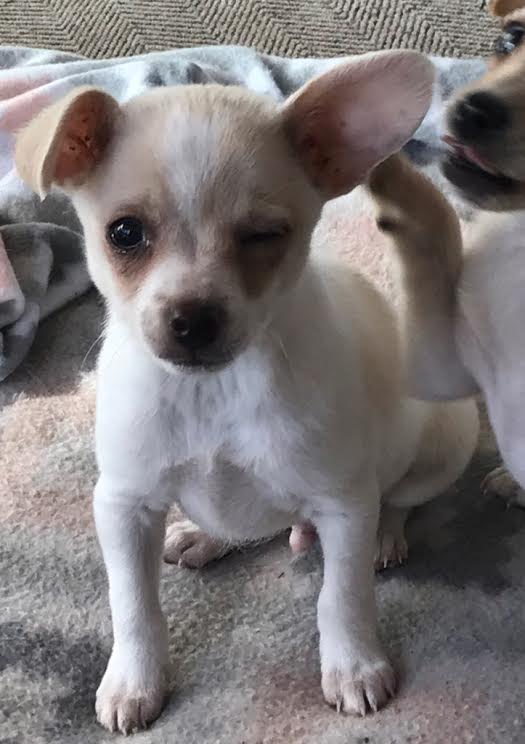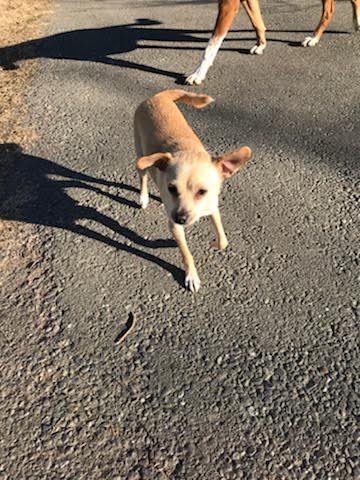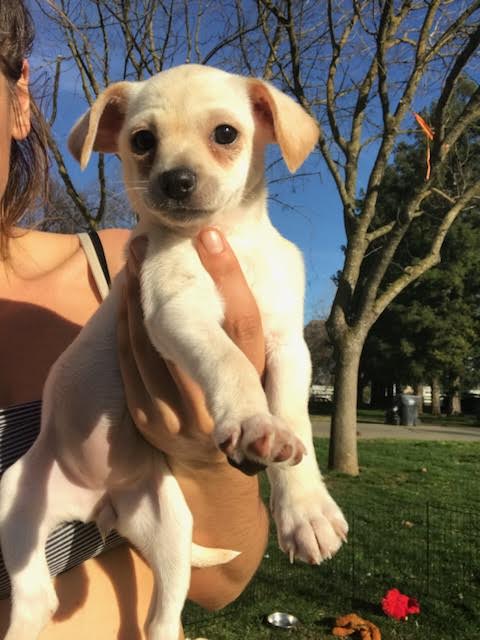 Chocolate Chip, Vanilla Bean & Caramel are sweet, happy, well-socialized and healthy chihuahua terrier mix puppies looking for the best forever homes ever!
The three siblings have been hand-raised at hearts for paws rescue along with their mama Cookie. Cookie and her 4 week old puppies found themselves on the euthanasia list at The CCSPCA in Fresno Ca (in some overcrowded shelters, underage puppies are the first to be considered for euthanasia). We knew we couldn't let them slip through the cracks. Mama Cookie has been a fantastic mother to them — she herself is very playful and cuddly, good with dogs, cats and people. She is active and leggy and can keep up with all the big dogs.
Caramel, Bean and Chip would do great with respectful kids 10+ (due to squish factor of small children). They would do great with friendly, gentle dogs, and of course could live with cats. Committed adopters must be ready to give the puppy time, energy, attention and training.
Adoption Donation: $275. Vaccinated, dewormed, flea treated, 8 weeks. adopters are responsible for finishing puppy shot series & neuter agreement at 5-6 months. 10-12 lbs full grown.
Interested in adopting?
1. complete adoption form at heartsforpawsrescue.com/adoption-application
2. if it sounds like a match we will promptly schedule a meet & greet