Sammie Girl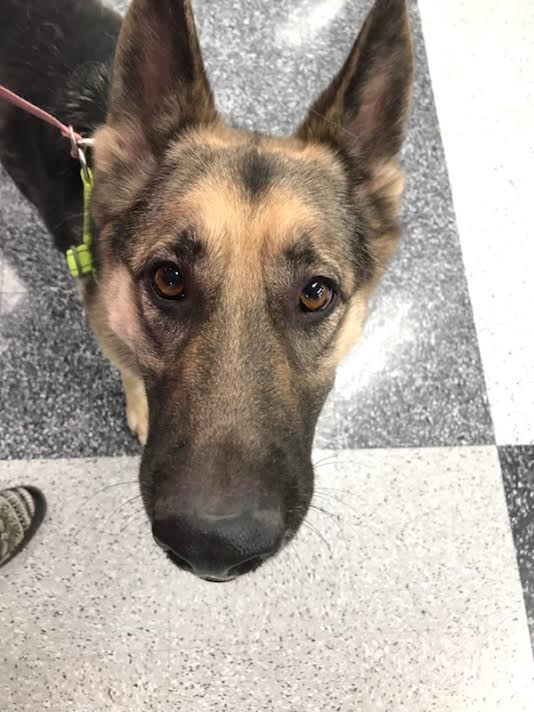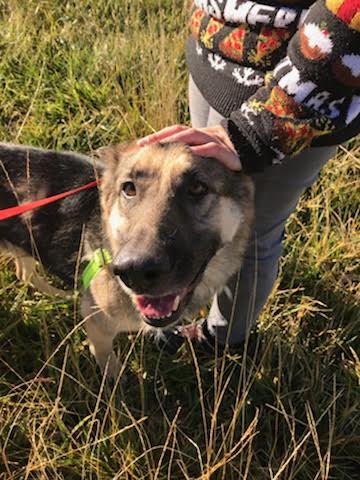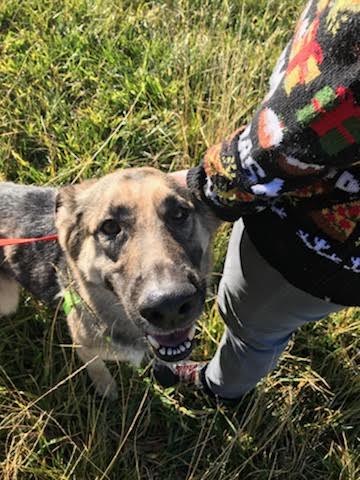 Sammie Girl is a GENTLE, SWEET, people and kid-friendly, gorgeous German Shepherd. She is eager to please, extremely loving, as well as smart and trainable!
Sammie came to use from the Modesto shelter where she was euth-listed on Christmas! She was a stray so we don't know her history, but our guess was she was owned by someone who crated her a lot, and or kept her mostly in the backyard. She is underexposed to the world, but trusting and loving; she is under socialized with dogs but has great potential.
Her heart of gold trumps the human failures of her past. Spend 5 minutes with this dog and she is sure to melt your heart and win you over.
Sammie is currently in foster with UC Davis students who love her to pieces & she is in love with them as well, but will need a forever family of her own. Since we rescued her, her coat is shinier, she's always smiling and she is so, so happy and so, so grateful!
Sammy will thrive in a home in a quiet neighborhood (versus the hustle and bustle of a city life). She walks well on leash (heels, no pulling when no one around), but can be fear reactive to other dogs (barks at them from a distance.) We have successfully walked her on leash amongst other dogs without a problem, so we are confident she will continue to progress with training, exposure and a dog-savvy owner. While some dogs are "barrier reactive", Sammie is curious and friendly to dogs through a sliding glass door, because she feels more secure and safe.
CRATE TRAINED (she will go in when she is bored or tired), HOUSETRAINED, GREAT IN THE CAR, GREAT WITH ALL PEOPLE, GOOD WITH KIDS. The work you put into Sammie, you will get an exponential, unconditional love and a best friend for life in return! No cats, and no dogs for the time being.
A true blue rescue who needs you!
ADOPTER, or FOSTER to ADOPT. 3-4 yrs, 55 lbs, spayed, vaccinated, chipped, heart worm tested, and up to date on monthly preventatives. $150 adoption donation.