(Courtesy Post): Sky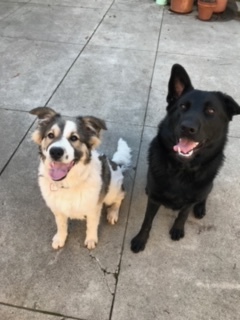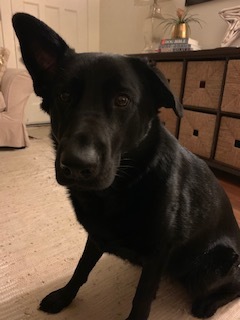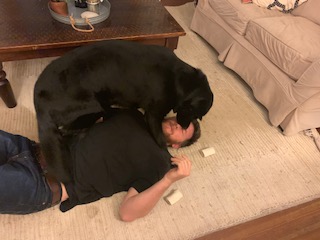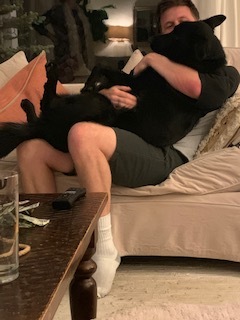 "We are the current foster family of sweet sky. We were told about her from a co-worker and jumped in about 3 months ago to save her life. She was being held in a garage and her owners were going to let her go in a field because they didn't want her anymore.
It isn't possible for Sky to love other dogs more. Nothing makes her happier than her dog friends. She gets along with all dogs big or small, young and old. She is the best behaved dog at the dog park! We have yet to see her interact with cats.
She adores the beach and all bodies of water. She is great in the snow. She's also excellent off leash in these environments and sticks right with you. She loves to love and is extremely loyal. She would thrive in an area that she can run and play all day long. Especially if there are other dog family members. She is extremely cuddly and sweet. She just had a rough start with the wrong family. Despite that, she didn't walk away with any trauma and instead is all love
She hasn't been formally trained and will really need that to be the first priority for her new family. She is obsessed with socks and has swallowed three in the time she has been with us. Two of which were through vet intervention. All clothes should be out of her reach. I don't think she has been formally trained and she would benefit immensely. She is very smart and learns quickly. She knows sit, lay down, and shake. Stay and come she knows but she only occasionally follows.
She loves long walks, trips to the beach, or the dog park. Then when he leaves for work Sky is in her huge crate with a big peanut butter bone to keep her occupied. She spends at most 4-5 hours in there on just Tuesdays, Thursdays, and Fridays. Then I get home and play with her outside and feed her dinner around 6. She hangs with us at home at night and sleeps in our room.
She is still teething and can be mouthy and playful. She needs training and support as she passes through this phase. When she is left home and not in a crate she will tear up whatever is attractive. Crate training when she is home alone ha been extremely helpful."
Likes: People, exercise, and other dogs. She is also a great
Snuggler and would be happy to stay right in bed with you. She's a quiet and easy sleeper. She loves car rides and trips!
"ideal" home for your dog:: A home with another dog and a family that wants to dedicate
Time to training. A home that will give her enough exercise each day to keep her mentally and physically stimulated as this is the key to ensuring she doesn't get into behavior problems like chewing. She really enjoys being outside!